Everlesson Is Very Powerful, Yet Simple For The End User...


Watch This Video For A Walkthrough
Grab your copy of Everfunnels & EverLesson...
This Two-For-One Special Will Be Expiring Soon!
Build Your Membership Site in 5 Simple Steps
EverLesson is loaded with Themes. All you need to do is to pick the theme of your choice and proceed.
We've taken the time out of designing or testing a high converting design. We know what works, and you can trust that the presentation of your Membership site will look nothing less than phenomenal!
Common Problems With Existing
Membership Platforms...
Slow Loading
The membership never loads fast enough
Non Responsive
Doesn't play well with mobile devices
Complicated
Can't figure out how to use the software
Ugly Designs
The membership doesn't look appealing to the eye
No Options
Not enough options to make it enticing for members
Hosting Costs
You typically have to pay the hosting fees
Software Conflicts
WordPress is always updating, or having conflicts
Unstable Platforms
Platforms that don't function properly, unstable
No Way To Profit
Memberships that aren't setup to get you paid!
No Support
Do we even need to explain it?
It's Never Been EASIER
to Build and Profit from Membership Sites
For Help with Purchase Contact support (at) everlesson.com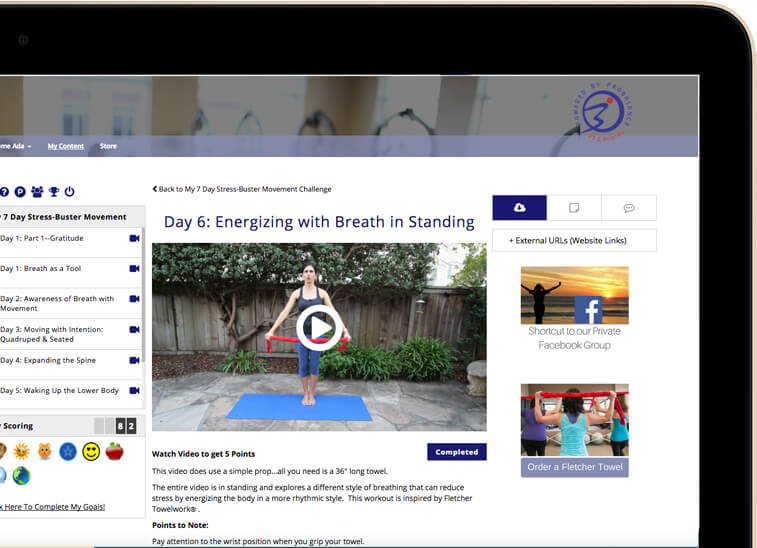 EverLesson will produce the most beautiful, highly profitable membership sites in a matter of minutes. These memberships will keep your members engaged and hungry for more of your products!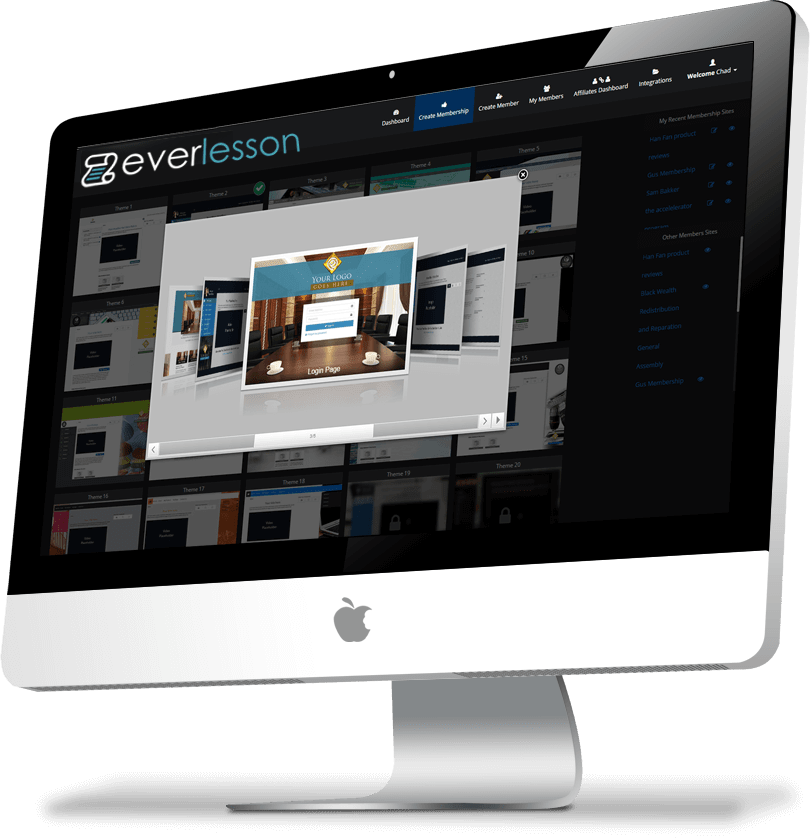 15 Custom Designed Themes To Choose From!
With our custom bundle of 15 ready to go themes, you are 1 click away from a stunning membership site without having to hire a designer or open photoshop. We know you need a fast solution that looks good, so we have given it to you... You can even change your ENTIRE design to a new theme with 1 click.
Built In Custom Editor, To
Perfect Your Look!
Once you have chosen your template, your next step is to spend a couple of minutes perfecting the design. With our built-in custom editor, you can change the entire look of the theme in a matter of seconds! Our predefined colors will do all the design work for you!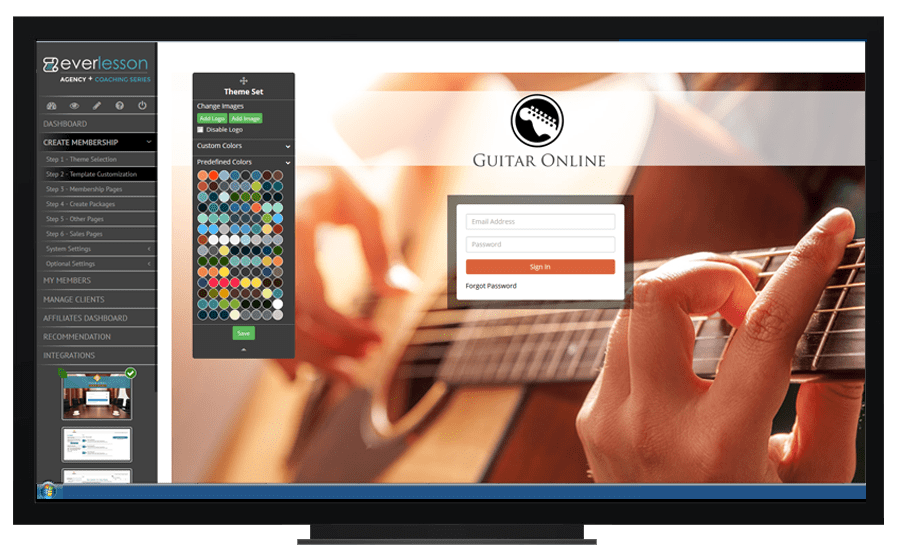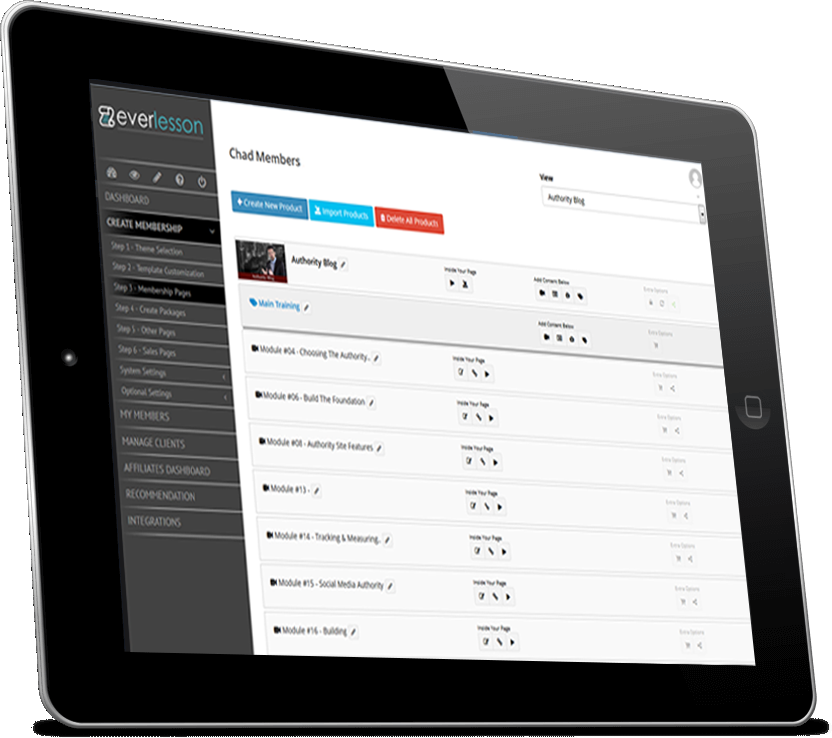 Create Your Modules Easily And Instantly!
Create your site's pages in no time at all. In most cases, all you need to do is load one video, and everything is done for you! EverLesson will build out 99% of the site, without you having to lift a finger!
EverLesson also makes it easy to manage multiple products at the same time. You don't have to scroll through pages, nothing to search for, you simply choose the product you want to work on.
Create Levels And Packages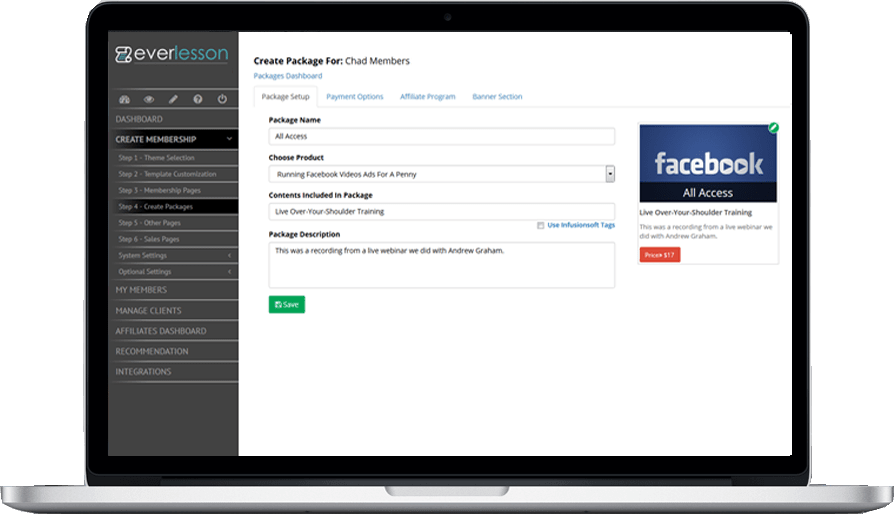 EverLesson allows you to easily create levels so that you can group products together for special access.
EverLesson also allows you to create a package and break it down to a single product for access. This is especially useful when your product has different upsells with it.
Beautiful Sales Pages Created For You Automatically!
As you create your memberships and products, EverLesson is working in the background creating sales pages and linking all your products to your store! You have full control over the look of these pages and how you want it to appear. They are here to make sure you GET PAID!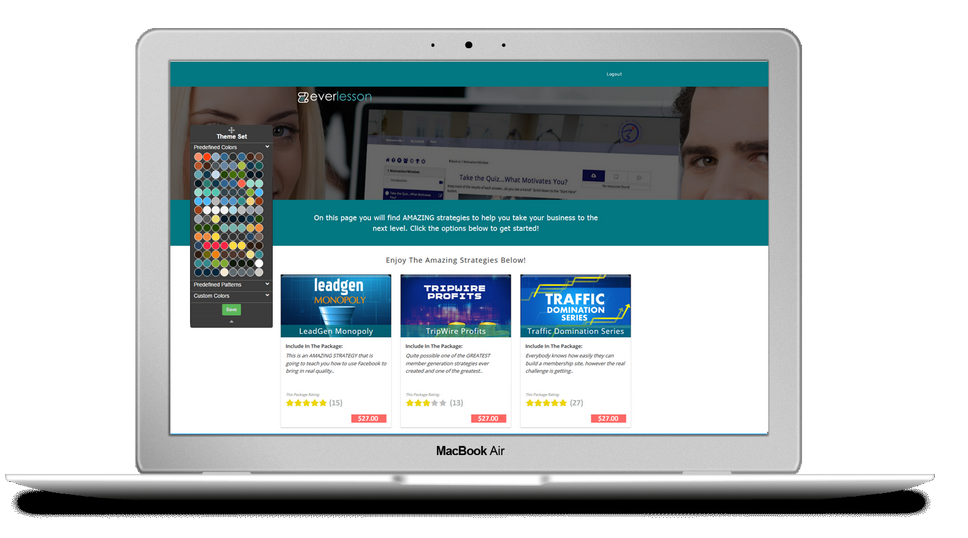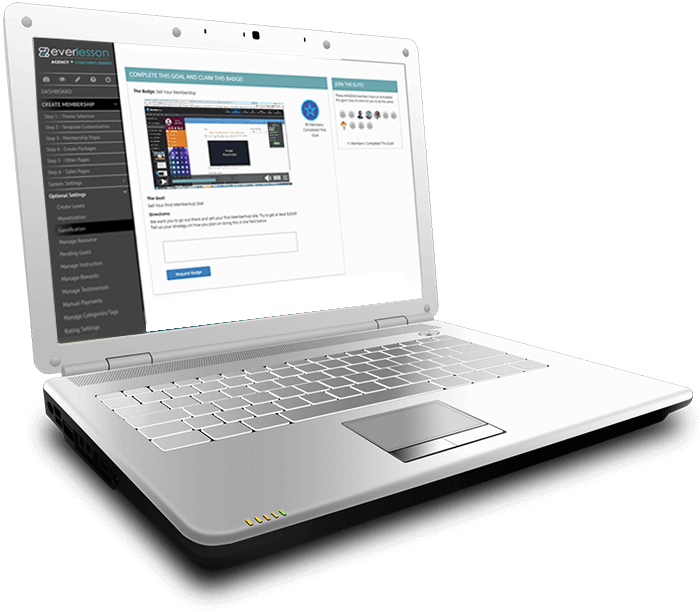 Built-in Gamifcation lets you reward your users, keeping them happy, excited and engaged
Gamification allows you to issue badges and points to your members when they take action. That action can be watching a video, completing a module and the likes.
Once they earn their badge, this can also unlock a reward you define. People love rewards, so this will explode the levels of engagement your users have with your product, making them happy to remain as a customer, and buying from you in the future again and again.
Superb! Such amazing things you are doing with Everlesson!

- Angela Cudger Kenmegne

I just gotta say. Chad Nicely and Karthik Ramani have created something EXTRA special here! I wasn't ready to make the transition to EverLesson (old MemberHub) in 2016. But after seeing how much SHARING AND CARING goes on with this platform, I am finally ready to take MY sharing and caring to a whole new level. AND make my business lean and mean in 2017! ROCK ON MY FRIENDS!!!

- Seth Larrabee

You certainly won't get this level of support elsewhere .The support alone is worth the investment.

- Paula Jane

Everlesson....what a GREAT brand! It's gonna grow and grow...

- Paul Jenkins
How Good Is Your Content?
As soon as a module is complete, give them an option to rate the course
Now we take the data that your customers provide us, and make you more sales!
The below rating and scoring is automaticaly pulled into your sales page for you. This is going to help your customers make an informed descision before they purchase your product. You also have the ability to choose which testimonial will be featured on your page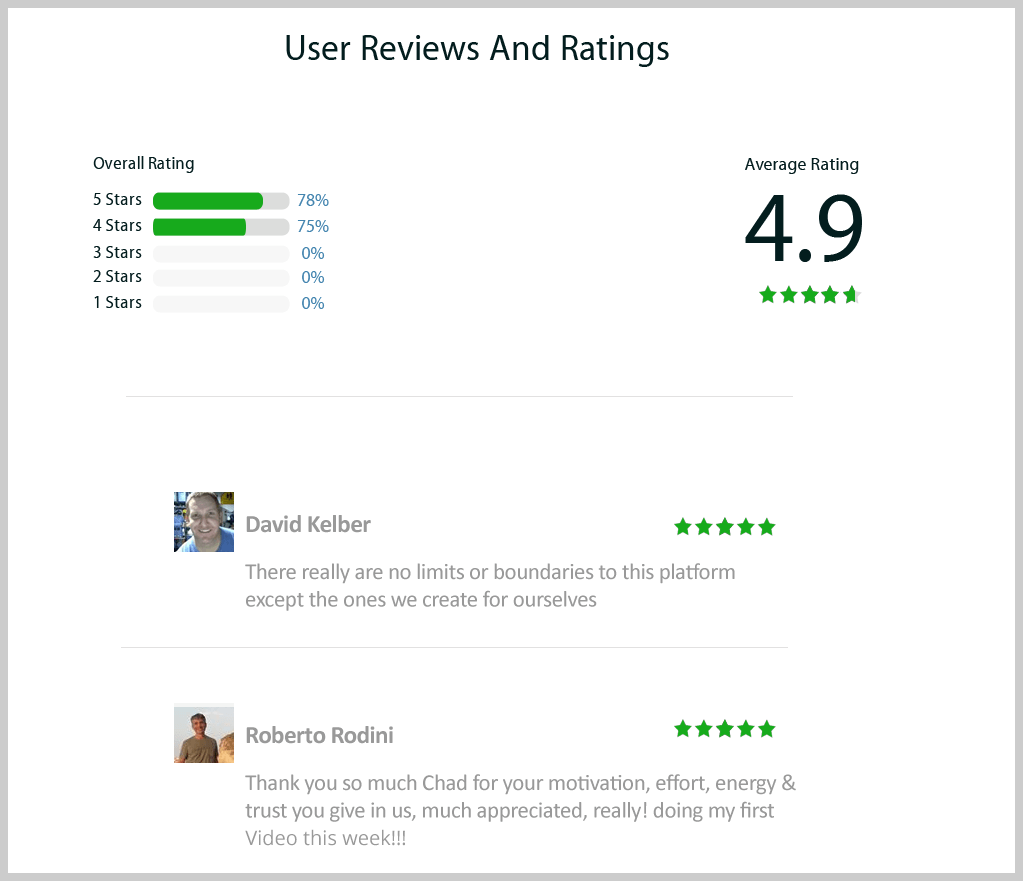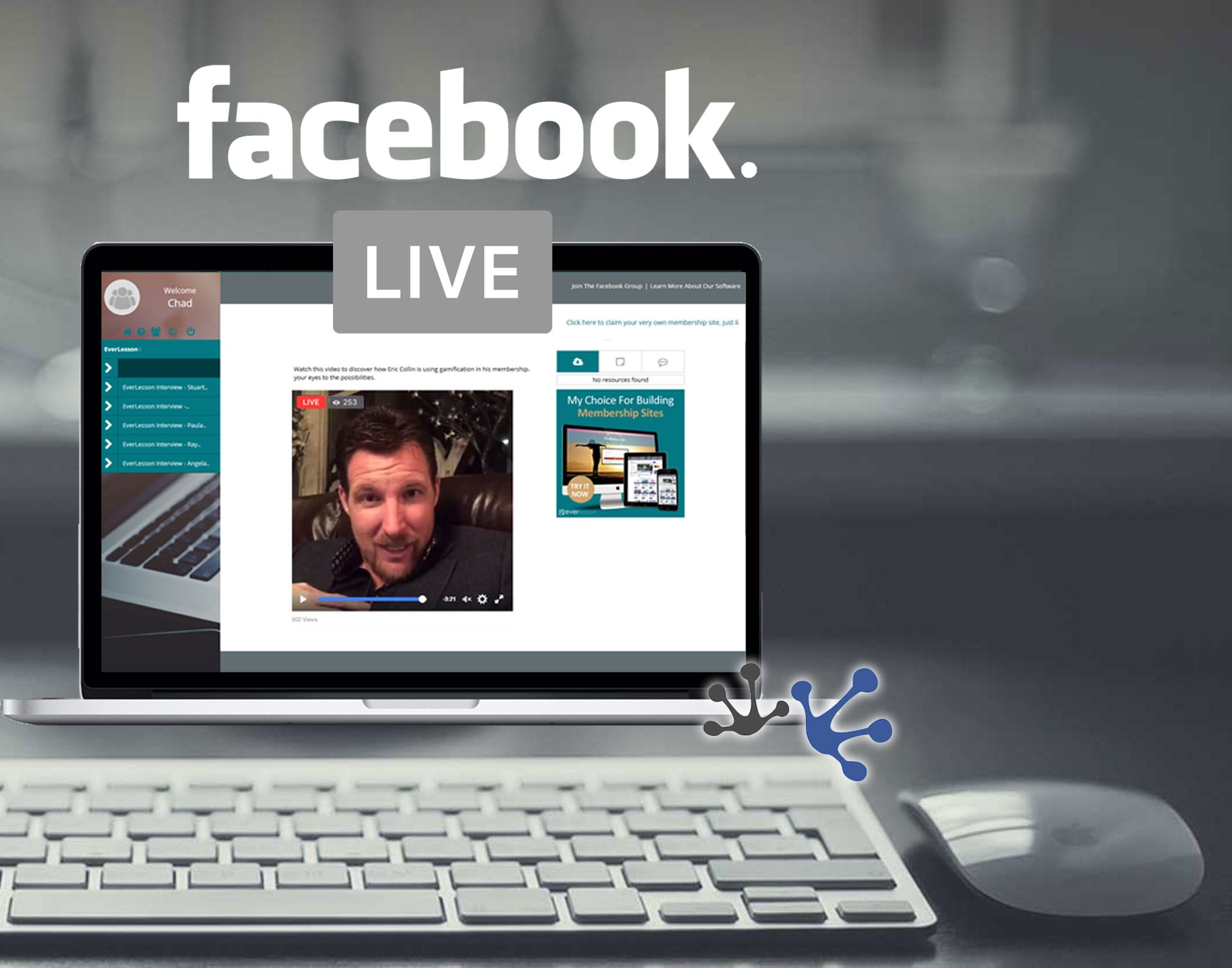 The 1st Membership Platform that works with Facebook Live
EverLesson has FULL integration for Facebook Live, and for creating Membership Sites while using Facebook Live.
Global Monetization campaigns
that make sure you get paid
A global monetization campaign allows you to deploy multiple monetization campaigns at the same time. As you can see below we have 4 different monetization campaigns available. You're also able to get very specific with your deployment and targeting of these campaigns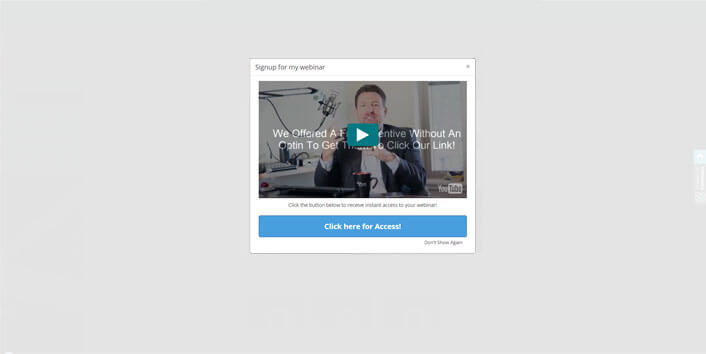 LightBox Call To Actions
This is the most aggressive monetization campaign that you can deploy. With this lightbox you are definitely going to get your members' attention.
It's perfect for special announcements such as online events, new products, and special promotions.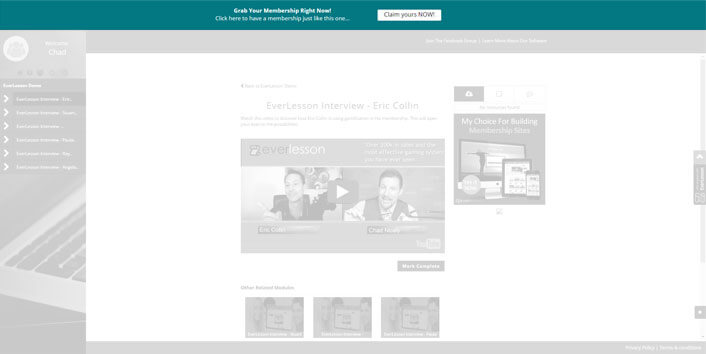 Top Bar Call To Action
This campaign allows you to place a call to action at the top of all your lessons or on selected lessons.
You're also able to choose for your button to link to an EverLesson product or and external url of your choice.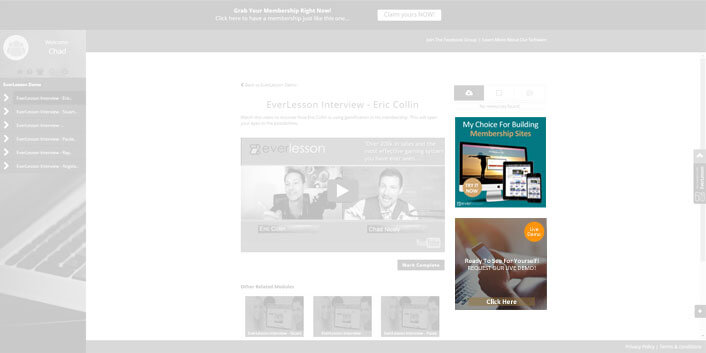 Banner Ad Placements
Banner ads are very effective inside of a membership platform. Here you are able to set your banner placements in the side bar area.
You are also able to deploy multiple banners at once.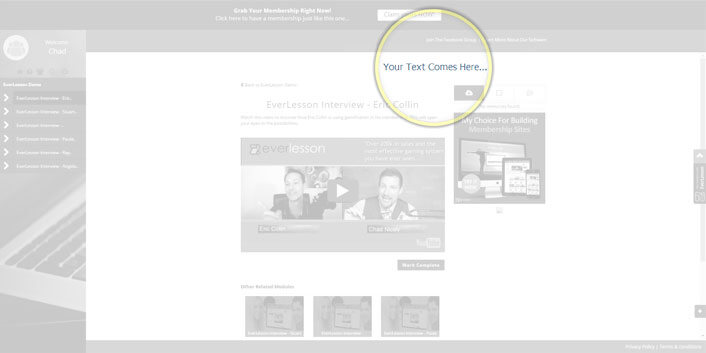 Scrolling News Ticker
You also have the ability for a scrolling news ticker to scroll across the screen with a strong call to action. This will definitely get their attention.
The member, is then able to click that scrolling text and be redirected to another EverLesson product or the external url of your choice.
With Very Specific Laser Focused Targeting!
It's important that you deliver the right message to the right person at the right time. That's why we allow you to get very specific with your targeting. You can choose to advertise to an entire membership or narrow it down to a specific lesson.
In addition to that, EverLesson will not show a campaign to a member who has already purchased that package. Very intuitive technology at work here.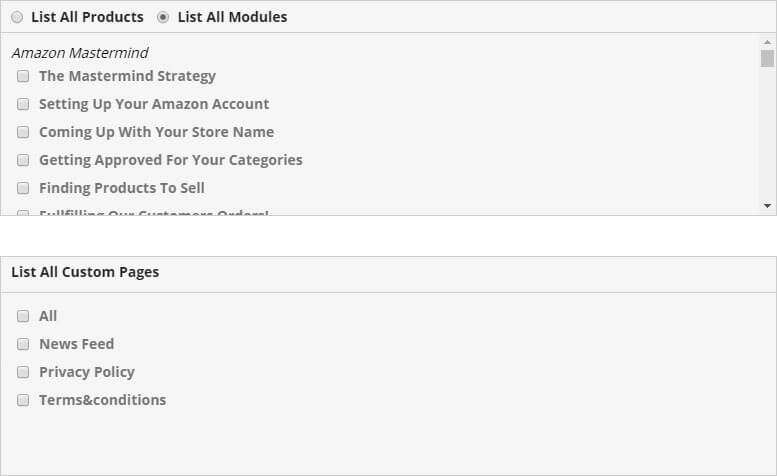 Engage With Your Members At A Whole New Level
Set up the criteria for the members to collect points and badges
Watch Gamification Live in Action

"Check out how Eric uses Gamification to 3X his engagement"

EverLesson Has So Many More Features
Than Any Other Platform...
The list below will give you a good idea on some of the features included in this platform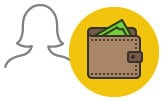 Provisions have been made to accommodate Manual payments also.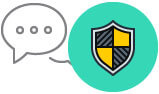 Increase engagement by adding a comment box inside your courses.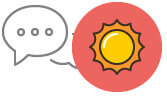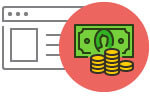 Pop-ups can be added to membership pages to increase monetization.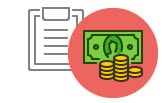 Additional monetization option with a top bar on the page.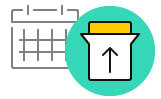 Display the upcoming modules dynamically to the member so he/she is aware of what is coming up next.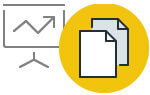 The number of parallel sessions that a particular account can have can be controlled.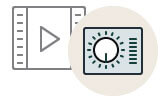 Play FB Live videos inside of EverLesson by using the LiveLeap software.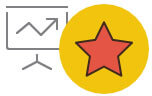 Give an option to the members to rate your courses.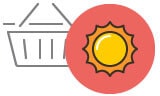 Instantly create new product pages with the help of our powerful built-in editor.

Automatic Sales Page generation through the powerful built-in editor.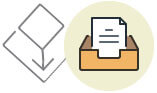 The Dripfeed can now be applied even to the content that is available as a Category.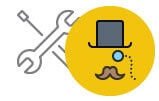 Power user group to assist you in creating amazing memberships.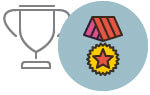 Your members can see their standing inside the membership based on the gamification tasks that are completed.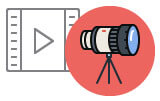 Videos added in the video manager can be searched and inserted easily into the modules.
New designs has been added to the check out pages.

The Most Engaged, Pumped Up, Interactive,
Successful Facebook Group Ever Created. Grab your copy and join the community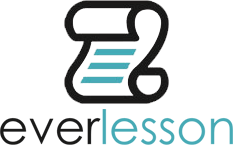 The Platform Of Choice, That So Many Individuals And Businesses Prefer
Don't just take our word for it. 1000s are businesses already choose Everlesson. Find a few of them below

EverLesson Partner Integrations
Work together with other top notch software solutions to make your job easier!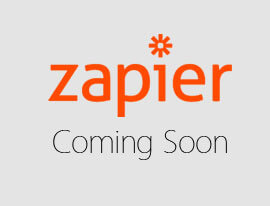 For Help with Purchase Contact support (at) everlesson.com
A Few of the sites Created with Everlesson...
Everlesson's Post Launch Evergreen pricing
See Everlesson's subscription model post this launch period
You're Getting EverFunnels & EverLesson For One Price!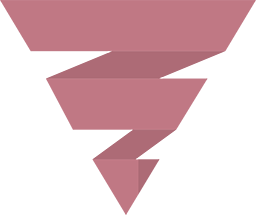 Here's Why EverLesson Is
"The World's Greatest Platform"
The Best Technology, Support & Community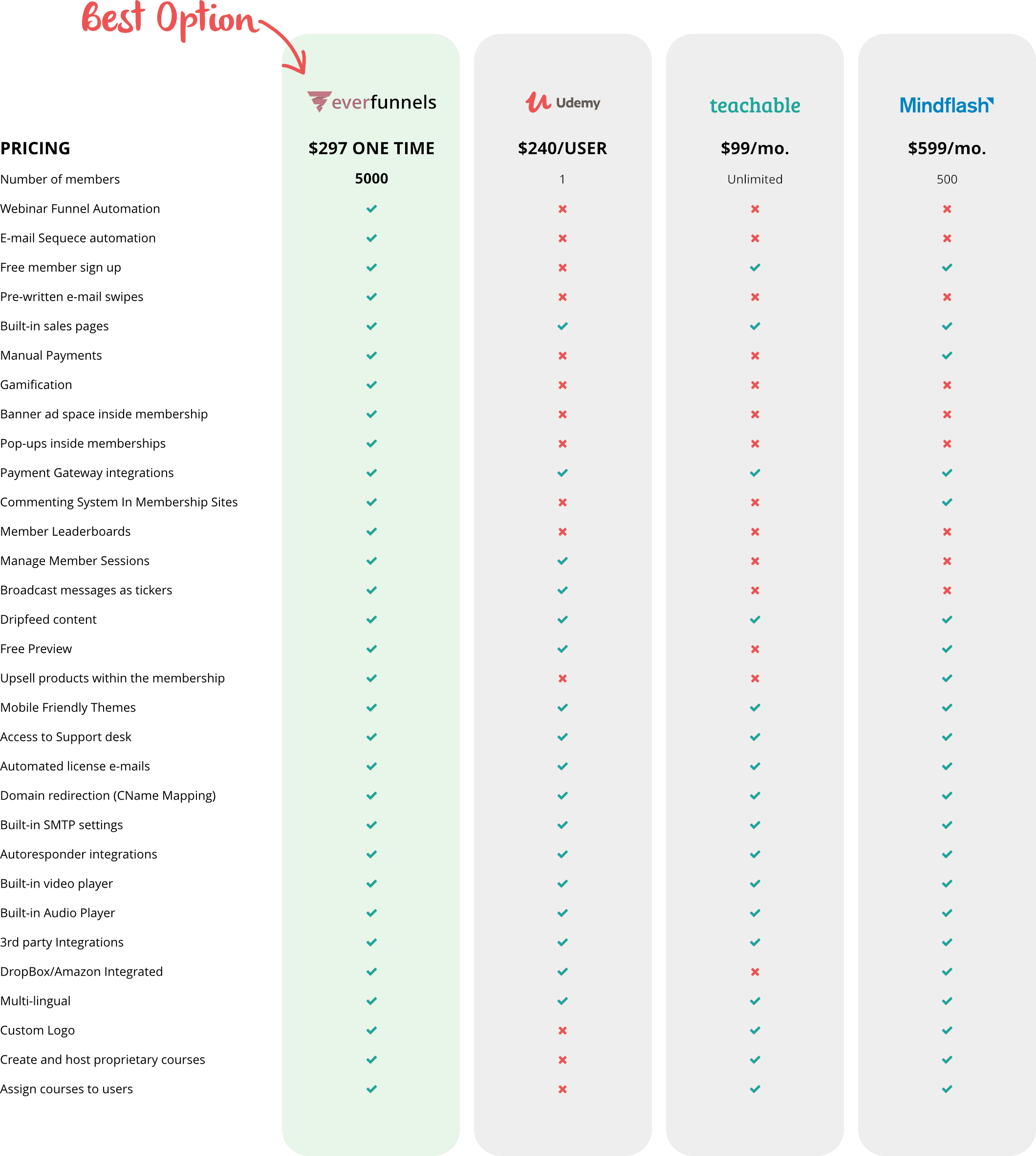 You're Getting EverFunnels & EverLesson For One Price!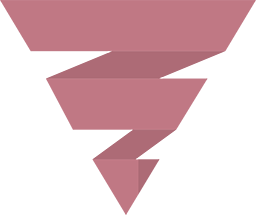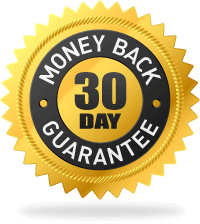 100% Money Back Guarantee!
We Assume All Risks!!!
Rest assured you are in good hands! We have been creating and launching products together for over 7 years. Together, we have over 100,000 happy customers. We care about your success and provide the best support in the marketplace.
We know you're going to love EverLesson as much as we do and the updates that will follow when the launch is over. However, if for any reason you are not satisfied with this product, you have a full 30 days to request a entire refund, no questions asked.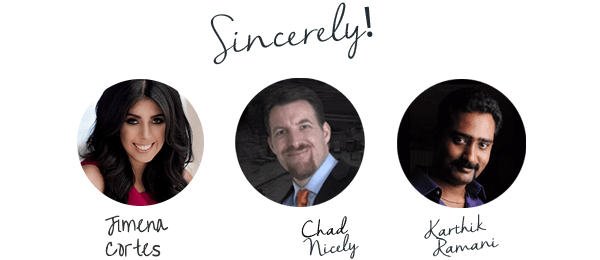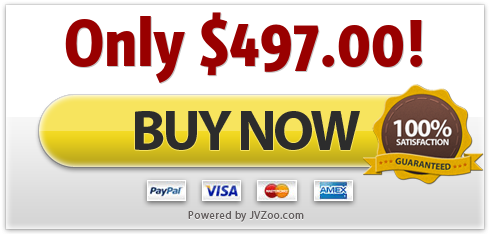 Copyright © 2018 Absolute Leverage LLC - All rights reserved. For Additional support please contact support@everlesson.com
This website in no way is affiliates with Facebook or any Facebook entities. Once you leave Facebook the responsibility no longer is on their site. We make every attempt to clearly state and show all proof. We do not sell your email or any information. Can Spam compliant. If you have any questions please feel free to use the contact us link above this text.